You want to buy a Bronze Wire Mesh ?
Indo German Guaranteed – Superior Quality – Best Price – Timely delivery!
Manufacturer, Supplier and Exporter in Mumbai, India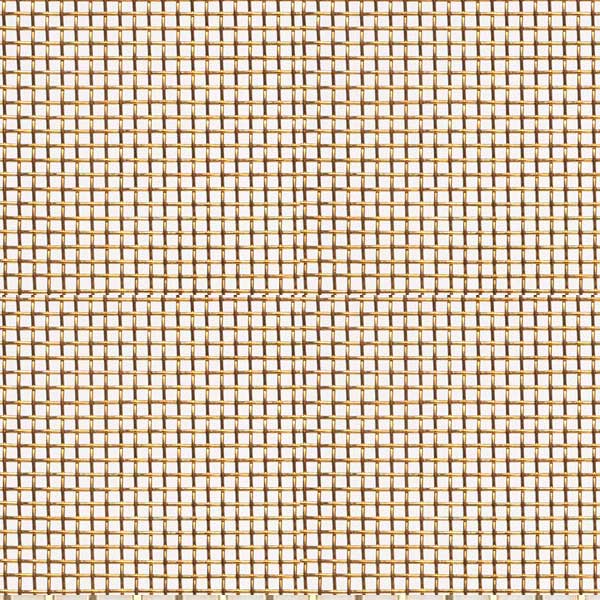 Bronze Wire Mesh Supplier     
Bronze wire mesh is a versatile material composed of an alloy primarily made up of copper and tin. It boasts exceptional corrosion resistance, making it ideal for marine and outdoor applications. Its durability ensures it can withstand diverse environmental conditions, maintaining its integrity over time. Additionally, bronze woven wire mesh is malleable, allowing for easy shaping to suit various forms and designs. It's warm, golden-brown hue adds an aesthetic appeal, making it a sought-after choice in architectural projects for decorative elements, facades, and ornamental details. 
This material finds extensive use in marine applications, including boat building and dock construction, owing to its resistance to corrosion. It also serves as a favoured medium for artisans and sculptors, enabling the creation of intricate and detailed metalwork pieces. From filtration and sieving in pharmaceuticals and food processing to crafting insect screens for homes, bronze wire mesh has a wide range of applications, showcasing its adaptability and functionality in various industries and creative ventures. Indo German Wire Screen Co. stands as a prominent bronze wire mesh supplier, manufacturer, and exporter based in India. We cater to various industries, providing them with top-notch solutions for their meshing requirements.
Advantages/ Features of Bronze Wire Mesh
Bronze wire mesh offers a range of distinct advantages and features that make it a valuable material for various applications:
Corrosion Resistance:

One of the key advantages of bronze wire mesh is its high level of corrosion resistance. This makes it an excellent choice for outdoor and marine applications where exposure to moisture and saltwater is common.

Durability:

Bronze is known for its durability and long lifespan. As a result, wire mesh made from bronze is capable of withstanding harsh environmental conditions and maintaining its structural integrity over time.

Malleability:

Bronze wire mesh is highly malleable, allowing it to be easily shaped, bent, and formed to fit specific designs and applications. This flexibility makes it suitable for a wide range of creative and functional uses.

Aesthetic Appeal:

Bronze has a warm, golden-brown color that provides a unique and visually pleasing aesthetic. This characteristic makes it a popular choice for decorative and architectural applications, adding an elegant touch to various projects.

Electrical Conductivity:

Bronze is an excellent conductor of electricity, which can be a crucial feature in applications where electrical conductivity is required. This makes bronze wire mesh suitable for use in electrical and electronic components.

Effective Filtration:

The fine mesh structure of bronze wire mesh enables it to effectively filter and sieve materials. This quality is utilized in industries such as pharmaceuticals, food processing, and chemical processing.

High-Temperature Tolerance:

Bronze wire mesh can withstand high temperatures, making it suitable for applications like fireplace screens and other situations where heat resistance is required.

Decorative Applications:

Its aesthetic appeal and malleability make bronze wire mesh a popular choice for decorative purposes in interior and exterior design, as well as in the creation of artistic and ornamental pieces.

Architectural Detailing:

Bronze wire mesh is frequently used in architectural projects for decorative elements, facades, and ornamental details, contributing to the overall aesthetic of a structure.
Overall, the unique combination of corrosion resistance, durability, malleability, and aesthetic appeal makes bronze wire mesh a highly desirable material for a wide range of industrial, artistic, and architectural applications.
Applications/Usage of Bronze Wire Mesh
Bronze wire mesh, also known as wire cloth, finds versatile applications across various industries due to its unique properties. Here are some of the common uses of bronze wire mesh:
Decorative and Architectural Applications:

Bronze wire mesh is widely utilized in architectural designs to add an elegant touch to interior and exterior spaces. It contributes to the aesthetic appeal of structures.

Industrial Security:

It is in high demand for security purposes in industrial settings. Bronze wire mesh serves as a protective barrier, helping to secure machinery, equipment, and sensitive areas.

Sifting and Filtering:

Bronze wire mesh is employed in industries such as pharmaceuticals, food processing, and chemical processing for effective sifting and filtering of materials.

Machinery Guard:

It is used to create protective enclosures around machinery, preventing access to potentially hazardous areas. This ensures the safety of workers and maintains the integrity of the equipment.

Windows and Hardware Fittings:

It is used in window screens to allow for ventilation while keeping out insects. Additionally, bronze wire mesh can be incorporated into hardware fittings for both functional and decorative purposes.

Cage Enclosures:

Bronze wire mesh is commonly employed in cages for various applications, including pet enclosures, animal shelters, and bird aviaries.

Poultry Farms:

In poultry farming, bronze wire mesh is used to create enclosures and barriers, ensuring the safety and containment of birds.

Power Plants and Factories:

It serves as a protective barrier in power plants and factories, preventing unauthorized access to sensitive areas and machinery.

Zoological Enclosures:

Zoos and wildlife parks use bronze wire mesh to create enclosures for various animal species, ensuring both safety and visibility for visitors.

Agricultural Applications:

In agriculture, bronze wire mesh may be used for fencing, screening, and protective enclosures to manage livestock and crops.
The widespread use of bronze wire mesh across decorative, architectural, and industrial sectors highlights its adaptability and effectiveness in various applications. Its durability, security features, and aesthetic appeal make it an invaluable material in a wide range of industries and settings.
Order the products your company requires, Contact Indo German Wire Screen Co. at 91 - 9820291268 or submit an Enquiry Form for more information on any of our high quality products and get quotes within hours.
For more information, please Download Brochure
Bronze Wire Mesh Supplier Latest Price
Bronze Wire Mesh Supplier

Latest Price:

____________ Rs/pc
*Prices shown above are provisional prices and may change due to different market conditions. For latest prices please Contact Us at 91 – 9820291268 or send an enquiry through the Enquiry Form to get the final price within hours. Please request the updated price list and ready stock information along with your requirement. Indo German Wire Screen Co. maintains a stock of all standard items and can supply them at the best price.
Bronze Wire Mesh Specification, Standards, Sizes, Grades
| | |
| --- | --- |
| Company | Indo German Wire Screen Co. |
| Category | Wire Mesh |
| Product | Bronze Wire Mesh |
| Material | Bronze |
| Available in dimensions (per roll) | 1220 mm x 30.5 m |
| Packaging Details | Rolls / As per client's requirement. |
For latest prices please fill the below Enquiry Form to get the final price within hours.
Search for Tags:  Bronze Wire Mesh manufacturers, copper wire mesh manufacturers, wire mesh, copper wire mesh price, chicken mesh, steel jali, aluminium jali

Choose Your Bronze Wire Mesh
About Indo German Wire Screen Co.
Indo German Wire Screen Co. is one of the leading manufacturer, supplier, and exporter and stockist of industrial Wire Mesh, Wire Cloth, Wire Screen, Wire Netting Knitted Wire Mesh, Welded Wire Mesh, Expanded Mesh, Woven Wire Mesh, Fine Wire Mesh, Galvanized Wire Mesh, Epoxy Coated Wire Mesh, Wire Mesh Filter, Demister Pad, Vibrating Screen Wire Mesh, Wire Mesh, Conveyer belt, Sifter Sieves, Perforated Sheets, and many more products in India manufactured. These high-quality products are manufactured at our premises using quality tested raw materials and components according to industry quality standards.

We have become a major supplier of these products into an extensive range of markets and applications across India and the globe. Our clients select our range of products for their economical prices, dimensional preciseness, and high-durability. At Indo German Wire Screen Co., we are the professional people delivering high-quality and superior-performance products that have been appreciated by all of our previous customers and moreover some of the factors that have consistently fuelled our growth in the national as well as international market are:
Why Indo German Wire Screen Co.
More than 25 years of expertise in manufacturing and supplying wire mesh products.
High-quality and superior-performance international quality products.
Competitive pricing, on time delivery and customized solutions.
Bronze Wire Mesh offered by Indo German Wire Screen Co. finds applications in numerous industries like:
| | | | |
| --- | --- | --- | --- |
| Aeronautics Industry | Agriculture Sector | Dryers Industries | Fabrication Industry |
| Food Processing Industry | Building And Construction | Asbestos Industry | Pharmaceuticals Sector |
| Pulp And Paper Industry | Atomic Power Station | Fertilizer Sector | Pulverising Units |
| Automobile Industry | Coal Mines Industries | Granules manufacturing | Cement Industry |
| Glass Industry | Rubber Industries | Dehydration Plant | Steel Industry |
| Ceramic Tile Industry | Imitation Jewellery | Stone Crusher | Chemical Industry |
| Mining Sector | Irrigation Projects | Straw Board Industry | |
Market Area of Indo German Wire Screen Co.
Indo German Wire Screen Co. manufacturing and exporting high quality Bronze Wire Mesh worldwide.
Indo German Wire Screen Co. supplying Bronze Wire Mesh to these Indian Cities.
Mumbai| Pune |Ahmedabad| Bengaluru| Chennai| Delhi| Kolkata| Hyderabad| Agra| Ajmer| Aligarh| Amravati| Amritsar| Asansol| Aurangabad| Bareilly| Belgaum| Bhavnagar| Bhiwandi| Bhopal| Bhubaneswar| Bikaner| Bilaspur| Bokaro Steel City| Chandigarh| Coimbatore| Cuttack| Dehradun| Dhanbad| Bhilai| Durgapur| Erode| Faridabad| Firozabad| Ghaziabad| Gorakhpur| Gulbarga| Guntur| Gwalior| Gurugram| Guwahati| Hamirpur| Hubli–Dharwad| Indore| Jabalpur| Jaipur| Jalandhar| Jalgaon| Jammu| Jamnagar| Jamshedpur| Jhansi| Jodhpur| Kakinada| Kannur| Kanpur| Karnal| Kochi| Kolhapur| Kollam| Kozhikode| Kurnool| Ludhiana| Lucknow| Madurai| Malappuram| Mathura| Mangalore| Meerut| Moradabad| Mysore| Nagpur| Nanded| Nashik| Nellore| Noida| Patna| Puducherry| Purulia| Prayagraj| Raipur| Rajkot| Rajamahendravaram| Ranchi| Rourkela| Ratlam| Salem| Sangli| Shimla| Siliguri| Solapur| Srinagar| Surat| Thanjavur| Thiruvananthapuram| Thrissur| Tiruchirappalli| Tirunelveli| Tiruvannamalai| Ujjain| Vijayapura| Vadodara| Varanasi| Vasai-Virar City| Vijayawada| Visakhapatnam| Vellore| Warangal
Indo German Wire Screen Co. supplying Bronze Wire Mesh to these locations across the world :
African Countries
South Africa , Nigeria, Kenya, Ghana, Ethiopia, Tanzania, Johannesburg, Algeria, Angola, Benin, Botswana, Burkina Faso, Burundi, Cabo Verde, Cameroon, Central African Republic (CAR), Chad, Comoros, Democratic Republic of the Congo, Côte d'Ivoire, Djibouti, Egypt, Equatorial Guinea, Eritrea, Gabon, Gambia, Guinea, Guinea-Bissau, Lesotho, Liberia, Libya, Madagascar, Malawi, Mali, Mauritania, Mauritius, Morocco, Mozambique, Namibia, Nigeria, Rwanda, Sao Tome and Principe, Senegal, Seychelles, Sierra Leone, Somalia, South Sudan, Sudan, Swaziland, Togo, Tunisia, Uganda, Zambia, Zimbabwe.
Gulf and other Countries
Oman, Qatar, Kuwait, Saudi Arabia, Dubai, Bahrain, Iran, United Arab Emirates, Australia, Sydney, Queensland, Melbourne, Perth, Adelaide, New Zealand, Auckland, Wellington, Hamilton.
Asian Countries
Afghanistan, Armenia, Azerbaijan, Bahrain, Bangladesh, Bhutan, Brunei, Cambodia, China, Cyprus, Georgia, India, Indonesia, Iran, Iraq, Israel, Japan, Jordan, Kazakhstan, Kuwait, Kyrgyzstan, Laos, Lebanon, Malaysia, Maldives, Mongolia, Myanmar (Burma), Nepal, North Korea, Oman, Pakistan, Palestine, Philippines, Qatar, Russia, Saudi Arabia, Singapore, South Korea, Sri Lanka, Syria, Taiwan, Tajikistan, Thailand, Timor-Leste, Turkey, Turkmenistan, Uzbekistan, Vietnam, Yemen
South American Countries
Argentina, Ecuador, Suriname, Bolivia, Brazil, Guyana, Uruguay, Chile, Colombia, Paraguay, Peru, Venezuela
Note: Please note that the information on this document is for illustration purposes only as information may vary with individual products, their grade and applications, industries or uses and therefore cannot be guaranteed as accurate. © Copyright 2022 © Indo German Wire Screen Co. All Rights Reserved (Terms of Use). Recreation of any materials from the site is strictly prohibited without permission. Indo German Wire Screen Co. products are sold exclusively through Indo German Wire Screen Co. website. Use Terms | Privacy. Please contact us to discuss precise product specifications and requirements and obtain advice on which products are required to suit your exact application needs contact us at [email protected]