Our goal is to provide our customers with a seamless experience at every touch point.
Indo German Guaranteed – Superior Quality – Best Price – Timely delivery!
Indo German Wire Screen Co. provide customized manufacturing in both welded and woven wire mesh and in various metals and alloys like stainless steel, plain steel, aluminum, galvanized, mild steel, copper, bronze alloys, etc. We have become a trusted supplier of high-quality custom woven wire mesh as we have ability to manufacture and supply the vast and changing requirements of wire mesh users. Small shops fabricators to Industrial users rest on us to custom manufacture wire mesh to exact specifications. We are able to manufacture customer's specific requests whether it is a non-standard combination of mesh count and diameter wire, a special width or weaving crimp type, a unique alloy, a large run or a heavy duty item. We have completed numerous custom manufactured meshes to meet the needs of numerous diverse users.

We have weaving loom in our manufacturing facilities and also run an automatic looms capable of weaving various wire mesh specifications. Our weaving technicians have more than 45 years of combined experience. We have specialized facilities for manufacturing in pre-crimped wire mesh heavier duty commonly manufactured with an intermediate crimp or lock crimp.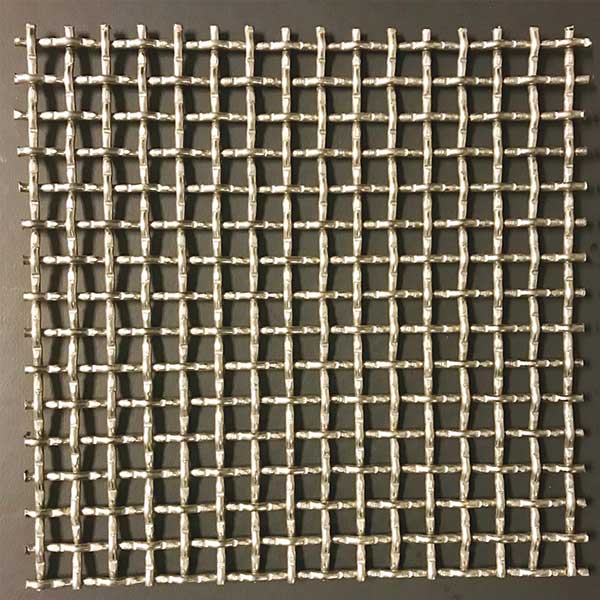 Woven Wire Mesh is technically wire mesh panel accurately manufactured by woven to size in the same technique cloth is woven manufactured on a loom. It is particularly useful because it works perfectly with hot or cold liquids, is extremely chemical resistant, and can be easily cleaned. Woven wire mesh is normally woven on looms, like looms that are normally used to weave cloth. Usually, any specification that is 5 x 5 Mesh and finer is a woven wire mesh. However, in this case, wires, not yarn, are used to produce wire mesh. The loom terms—heddles, reeds, and bobbin—are the same. Because the pre-straightened wires are welded at the intersections, relatively thinner diameter wires can be used over larger spaces. The mesh itself will remain strong and stable with a high percentage of open area. Different patterns such as plain weave, twilled weave, and plain dutch weave are made on these types of weaving looms
Please contact us with your woven wire mesh requirements.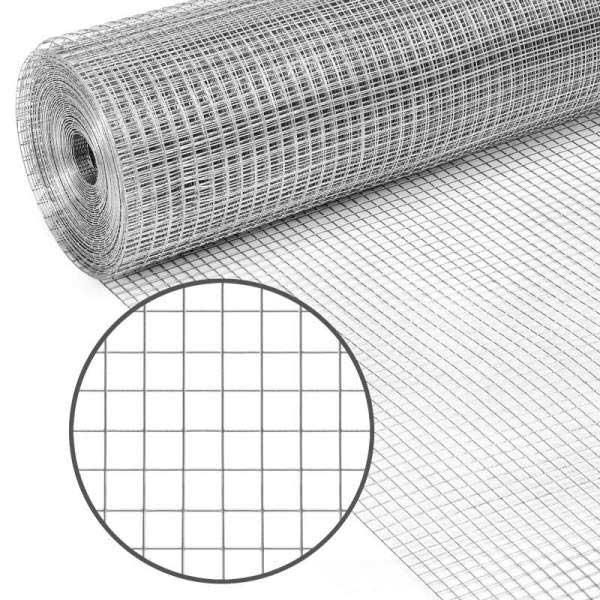 Welded Wire Mesh is a welded wire mesh panel precisely manufactured by welding thin and thick diameter wires to form a Welded mesh hole. Welded Wire Mesh Plain weave is the most frequently used weave in which each warp wire crosses interchangeably above and below each weft wire. Warp wires and weft wires usually have the same diameter. We are also manufacturing Welded Wire in Mild Steel (MS) and Galvanized steel in both Hot Dip and Cold Dip. Usually the finer Welded Wire Mesh weaves are most commonly used in petrochemical and food processing, chemical, plastic production houses, on the other hand, coarser Welded Wire Mesh weaves are used for dewatering, sizing, filter cloth and extruding applications. Welded Wire Meshes are available with apertures from 10.7 mm (2 mesh) to 0.05 mm (325 mesh).
Please contact us with your welded wire mesh requirements.