You want to buy a Monel 400 Fine Wire Mesh ?
Indo German Guaranteed – Superior Quality – Best Price – Timely delivery!
Manufacturer, Supplier and Exporter in Mumbai, India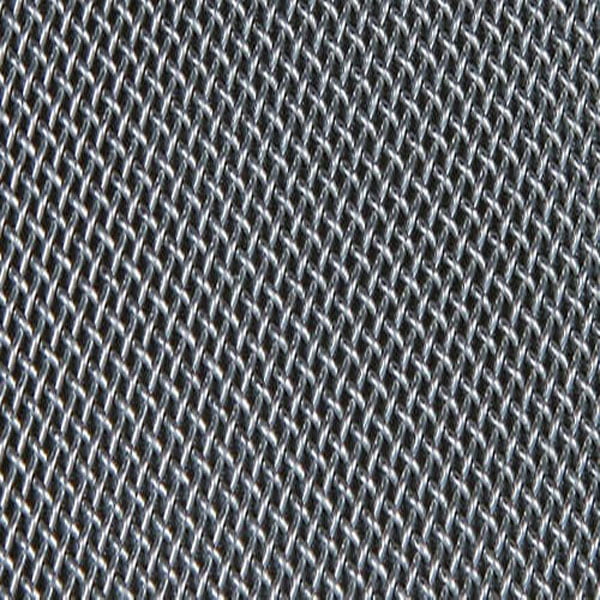 Monel Fine Wire Mesh Supplier
Monel 400 is a combination of nickel and copper making it one of the most multipurpose and widely used nickel alloys. Monel comprises more than 60% and is a versatile alloy, as a copper-nickel alloy exhibits high strength and excellent corrosion resistance in a wide range of media, including sea water and in acidic and alkaline environments. Compared to the common stainless steel wire mesh, monel has a high melting point of 1300 F to 1350 F and strength superior to unalloyed nickel. Due to this exceptional quality, monel is being used inside high-temperature vessels and petroleum applications. Monel 400 is commonly used in shipyards and companies that specialize in marine technologies. Monel 400 is drawn to specific diameter wires and woven to certain specifications.
Monel Fine Wire Mesh or Fine Wire cloth is a welded wire mesh panel specifically manufactured by welding thin and thick diameter wires to form a Fine Wire Netting. Plain weave is the commonly used weave in which each warp wire crosses interchangeably above and below each weft wire. Warp wires and weft wires usually have the same diameter. Fine Wire Mesh is a mesh of wires combined together having fine holes on its surface. Monel Fine Wire mesh or wire cloth is thin woven wire mesh with a mesh from 1×1 to 500 ×500, wire diameter and can be 0.025 mm to 2.03 mm (0.001 inch to 0.08 inch). 
Monel Fine Wire netting can have aperture from 0.0254 mm to 23.37 mm (0.001 inch to 0.92 inch) and when the wire diameter becomes thinner the aperture will be larger. Monel Fine Wire Mesh can be used in elevated temperature applications, due to its excellent functioning in higher temperatures. Monel Fine Wire mesh is a versatile wire mesh having wide applications in industrial, commercial and decoration.
Advantages/ Features of Monel Fine Wire Mesh
Exceptional in Tensile Strength. 

Resistant to rusting and oxidation at higher temperatures. 

Equal strength of warp and weft wires. 

Excellent finish, high strength, and low maintenance.

Sturdy for multi-purpose applications.

Durable and good strength and toughness.

Can be easily cut and shaped, and quick to unroll & install.

Quality

Monel Fine Wire Mesh

delivered in a roll.
Monel Fine Wire Mesh is available in different sizes and wide-range can be customized to fit your exact specifications in order to meet your specific application requirements. We offer an exclusive range of Monel Fine Wire Mesh at unmatched quality and market leading prices. 
Applications/Usage of Monel Fine Wire Mesh
Monel Fine Wire Mesh is widely used for applications like filters elements, dust removing screens, chemical sieving, bolting cloth for screen printing, pharmaceutical sieving, fine sieving of powders and liquids, extruder screens for polymer melts, fuel filters of combustion engines, component trays and in suction strainers, and many more uses and find applications in wide range of industries according to mesh sizes and wire mesh materials.
Order the products your company requires, Contact Indo German Wire Screen Co. at 91 - 9820291268 or submit an Enquiry Form for more information on any of our high quality products and get quotes within hours.
For more information, please Download Brochure
Monel 400 Fine Wire Mesh Supplier Latest Price
Monel 400 Fine Wire Mesh Supplier

Latest Price:

____________ Rs/pc
*Prices shown above are provisional prices and may change due to different market conditions. For latest prices please Contact Us at 91 – 9820291268 or send an enquiry through the Enquiry Form to get the final price within hours. Please request the updated price list and ready stock information along with your requirement. Indo German Wire Screen Co. maintains a stock of all standard items and can supply them at the best price.
Specifications of Monel 400 Fine Wire Mesh Supplier
| | |
| --- | --- |
| Company | Indo German Wire Screen Co. |
| Category | Wire Mesh Types |
| Product name | Monel Fine Wire Mesh |
| Material | Monel |
| Construction | Woven with plain or twill weaves . |
| Weave Type | Hexagonal, Plain Square Weave, Twill Dutch weave |
| Mesh Size (per inch) | 0-10, 10-50, 50-100, 100-150 |
| Meshes | 1–635 meshes |
| Meshes  | 1–635 meshes |
| Wire diameter  | 0.02 mm- 2.0 mm |
| Width  | Standard less than 2000 mm |
| Wire diameter  | 0.02 mm- 2.0 mm |
| Surface Finish | Mill Finish |
| Applications / Usage | Industrial applications |
| Min order Quantity | 30 mts/Coil or customized rolls/sheets. |
| Packaging Details | Rolls / As per client's requirement. |
For latest prices please fill the below Enquiry Form to get the final price within hours.
Search for Tags:  ss wire mesh filter manufacturers, ss wire mesh manufacturers, mesh manufacturers, filter wire mesh, ss mesh filter, monel metal, wire mesh
About Indo German Wire Screen Co.
Indo German Wire Screen Co. is one of the leading manufacturer, supplier, and exporter and stockist of industrial Wire Mesh, Wire Cloth, Wire Screen, Wire Netting Knitted Wire Mesh, Welded Wire Mesh, Expanded Mesh, Woven Wire Mesh, Fine Wire Mesh, Galvanized Wire Mesh, Epoxy Coated Wire Mesh, Wire Mesh Filter, Demister Pad, Vibrating Screen Wire Mesh, Wire Mesh, Conveyer belt, Sifter Sieves, Perforated Sheets, and many more products in India manufactured. These high-quality products are manufactured at our premises using quality tested raw materials and components according to industry quality standards.

We have become a major supplier of these products into an extensive range of markets and applications across India and the globe. Our clients select our range of products for their economical prices, dimensional preciseness, and high-durability. At Indo German Wire Screen Co., we are the professional people delivering high-quality and superior-performance products that have been appreciated by all of our previous customers and moreover some of the factors that have consistently fuelled our growth in the national as well as international market are:
Why Indo German Wire Screen Co.
More than 25 years of expertise in manufacturing and supplying wire mesh products.
High-quality and superior-performance international quality products.
Competitive pricing, on time delivery and customized solutions.
Monel 400 Fine Wire Mesh offered by Indo German Wire Screen Co. finds applications in numerous industries like:
| | | | |
| --- | --- | --- | --- |
| Aeronautics Industry | Agriculture Sector | Dryers Industries | Fabrication Industry |
| Food Processing Industry | Building And Construction | Asbestos Industry | Pharmaceuticals Sector |
| Pulp And Paper Industry | Atomic Power Station | Fertilizer Sector | Pulverising Units |
| Automobile Industry | Coal Mines Industries | Granules manufacturing | Cement Industry |
| Glass Industry | Rubber Industries | Dehydration Plant | Steel Industry |
| Ceramic Tile Industry | Imitation Jewellery | Stone Crusher | Chemical Industry |
| Mining Sector | Irrigation Projects | Straw Board Industry | |
Market Area of Indo German Wire Screen Co.
Indo German Wire Screen Co. manufacturing and exporting high quality Monel 400 Fine Wire Mesh worldwide.
Indo German Wire Screen Co. supplying Monel 400 Fine Wire Mesh to these Indian Cities.
Mumbai| Pune |Ahmedabad| Bengaluru| Chennai| Delhi| Kolkata| Hyderabad| Agra| Ajmer| Aligarh| Amravati| Amritsar| Asansol| Aurangabad| Bareilly| Belgaum| Bhavnagar| Bhiwandi| Bhopal| Bhubaneswar| Bikaner| Bilaspur| Bokaro Steel City| Chandigarh| Coimbatore| Cuttack| Dehradun| Dhanbad| Bhilai| Durgapur| Erode| Faridabad| Firozabad| Ghaziabad| Gorakhpur| Gulbarga| Guntur| Gwalior| Gurugram| Guwahati| Hamirpur| Hubli–Dharwad| Indore| Jabalpur| Jaipur| Jalandhar| Jalgaon| Jammu| Jamnagar| Jamshedpur| Jhansi| Jodhpur| Kakinada| Kannur| Kanpur| Karnal| Kochi| Kolhapur| Kollam| Kozhikode| Kurnool| Ludhiana| Lucknow| Madurai| Malappuram| Mathura| Mangalore| Meerut| Moradabad| Mysore| Nagpur| Nanded| Nashik| Nellore| Noida| Patna| Puducherry| Purulia| Prayagraj| Raipur| Rajkot| Rajamahendravaram| Ranchi| Rourkela| Ratlam| Salem| Sangli| Shimla| Siliguri| Solapur| Srinagar| Surat| Thanjavur| Thiruvananthapuram| Thrissur| Tiruchirappalli| Tirunelveli| Tiruvannamalai| Ujjain| Vijayapura| Vadodara| Varanasi| Vasai-Virar City| Vijayawada| Visakhapatnam| Vellore| Warangal
Indo German Wire Screen Co. supplying Monel 400 Fine Wire Mesh to these locations across the world :
African Countries
South Africa , Nigeria, Kenya, Ghana, Ethiopia, Tanzania, Johannesburg, Algeria, Angola, Benin, Botswana, Burkina Faso, Burundi, Cabo Verde, Cameroon, Central African Republic (CAR), Chad, Comoros, Democratic Republic of the Congo, Côte d'Ivoire, Djibouti, Egypt, Equatorial Guinea, Eritrea, Gabon, Gambia, Guinea, Guinea-Bissau, Lesotho, Liberia, Libya, Madagascar, Malawi, Mali, Mauritania, Mauritius, Morocco, Mozambique, Namibia, Nigeria, Rwanda, Sao Tome and Principe, Senegal, Seychelles, Sierra Leone, Somalia, South Sudan, Sudan, Swaziland, Togo, Tunisia, Uganda, Zambia, Zimbabwe.
Gulf and other Countries
Oman, Qatar, Kuwait, Saudi Arabia, Dubai, Bahrain, Iran, United Arab Emirates, Australia, Sydney, Queensland, Melbourne, Perth, Adelaide, New Zealand, Auckland, Wellington, Hamilton.
Asian Countries
Afghanistan, Armenia, Azerbaijan, Bahrain, Bangladesh, Bhutan, Brunei, Cambodia, China, Cyprus, Georgia, India, Indonesia, Iran, Iraq, Israel, Japan, Jordan, Kazakhstan, Kuwait, Kyrgyzstan, Laos, Lebanon, Malaysia, Maldives, Mongolia, Myanmar (Burma), Nepal, North Korea, Oman, Pakistan, Palestine, Philippines, Qatar, Russia, Saudi Arabia, Singapore, South Korea, Sri Lanka, Syria, Taiwan, Tajikistan, Thailand, Timor-Leste, Turkey, Turkmenistan, Uzbekistan, Vietnam, Yemen
South American Countries
Argentina, Ecuador, Suriname, Bolivia, Brazil, Guyana, Uruguay, Chile, Colombia, Paraguay, Peru, Venezuela
Note: Please note that the information on this document is for illustration purposes only as information may vary with individual products, their grade and applications, industries or uses and therefore cannot be guaranteed as accurate. © Copyright 2022 © Indo German Wire Screen Co. All Rights Reserved (Terms of Use). Recreation of any materials from the site is strictly prohibited without permission. Indo German Wire Screen Co. products are sold exclusively through Indo German Wire Screen Co. website. Use Terms | Privacy. Please contact us to discuss precise product specifications and requirements and obtain advice on which products are required to suit your exact application needs contact us at [email protected]